Follow these tips to find the best place to put your wind harp for the best sound:
The optimal location for your wind harp is ultimately in a location that has a natural exposure to seasonal winds and can be easily seen and enjoyed.
Characteristics of an perfect wind harp site: 

A location that has access to a steady even breeze; this is typically a open space.
Optimal wind speed for the wind harp is 8-15 mph. It is unrealistic to expect the wind harp to sing all the time because wind patterns are constantly dynamic and changing no matter where you may choose the site.
Somewhere that does not have loud competing ambient noise such as highway traffic or heavy machinery.
A location that has a slight rise in elevation above the surrounding area to provide greater access to available breezes, like a deck or balcony.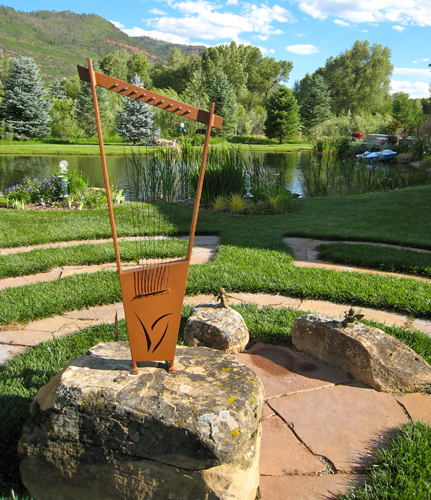 Public wind harps make wonderful additions to the following places and more:
Memorials
Meditation Gardens
Parks
Public Gardens
Labyrinths
Hospitals
Retirement Communities
Destination Eco Resorts
Memorial Gardens
Interested in Your Own?
Here's how to get started.